Ecological Mindset
at the family hotel Gorfion
Admittedly, we are not perfect yet. Of course, there is always more we can do. But we assure you that in everything we do, we always think about the future of our children. We also motivate our employees to behave in an environmentally conscious way and to actively participate in improving our ecological performance.
For new purchases, we evaluate environmentally friendly alternatives, we invest in sustainable energy, for new buildings and renovations we look for environmentally friendly and natural materials and last but not least, we buy regionally and unpackaged whenever possible.
Good for the
environment &
for you
A few examples
Partner of the initiative "one for climate".
Partner of the Swisstainable initiative of Switzerland Tourism

Renouncing fossil fuels: E

lectricity from Liechtensteinische Kraftwerke (LiStrom alpin) and environmentally friendly heating energy from the Malbun wood chip heating plant
Two e-charging stations at the Gorfion car park, free of charge for our guests
Shuttle service from/to the surrounding railway stations
Gorfion e-bikes for hire
For all conversions we pay attention to the use of natural materials
Purchase of regional and as environmentally friendly products as possible
Waste avoidance and consistent waste separation
One for climate
Uniting the hospitality industry for climate protection
everyone for climate is a non-profit sustainability foundation working with the global hospitality industry for climate protection.  The industry is mobilized through coordinated fundraising activities to generate impact finances for climate protection. The initiative is called one for climate.

Together with international hotels charitable donations are generated for international organizations working in climate protection. As well as guest and hotelier eco-awareness is increased.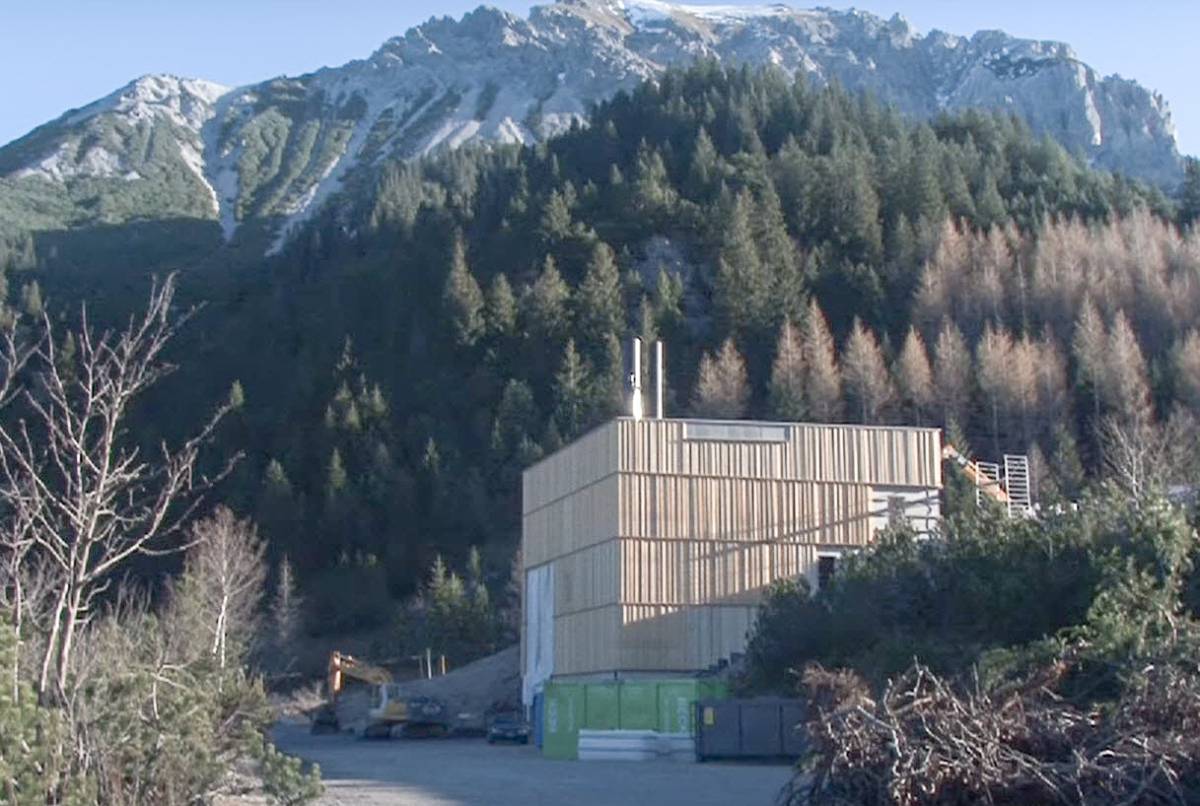 Renunciation of fossil fuels
We purchase exclusively LiStrom alpin from the Liechtensteiner Kraftwerke. This consists entirely of regional alpine hydropower production.
We obtain our heating energy from the environmentally friendly wood chip heating plant directly in Malbun.
Hair and Body Shampoo from FAIR CosmEthics
For our skincare products, we rely on the sustainable, innovative FAIR CosmEthics skincare range:
With Fairtrade-certified ingredients such as cane sugar, Brazil nut oil, olive oil.
Recyclable packaging
Formulations with mild preservatives and no colourants
Free from parabens and silicones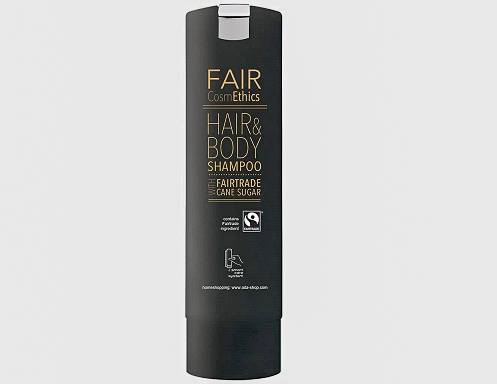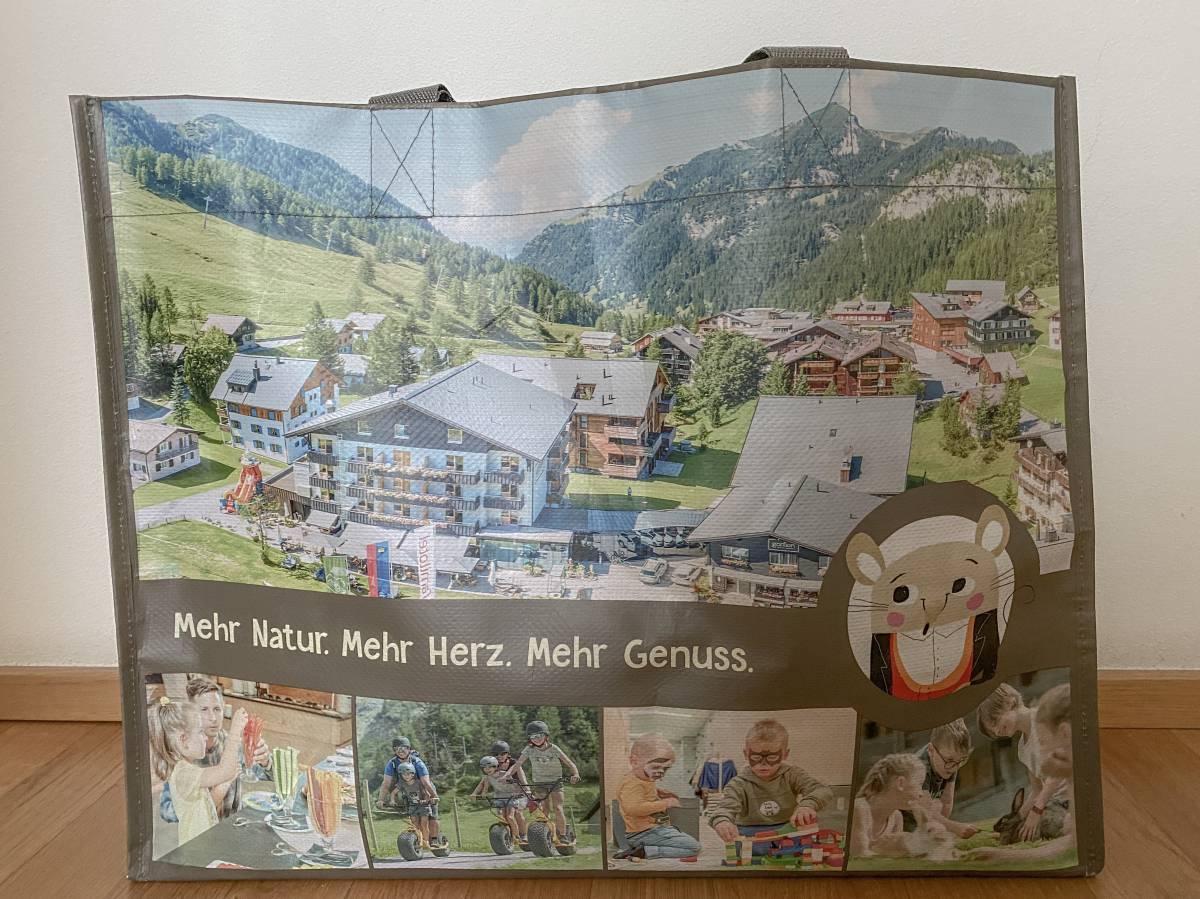 Gorfion bath bag
Parents can tell you a thing or two about packing for a swimming trip. Where do you put all the bath towels, water wings, snacks, water bottles, etc. and how do I get them into the pool? With our stylish Gorfion bathing bag, this question no longer arises. It's big, sturdy and beautiful to look at too.
Durable and versatile
Production with mainly recycled material
Regional Swiss supplier
Towel change on request  
Washing consumes water, energy and detergent. A careful use of resources is a matter of course for us. That is why we do not change towels in our guest rooms every day. However, if you would like to have one or more towels changed, simply place them on the floor.
Less water and energy consumption
Less contamination by detergents
Longer durability of the terry cloths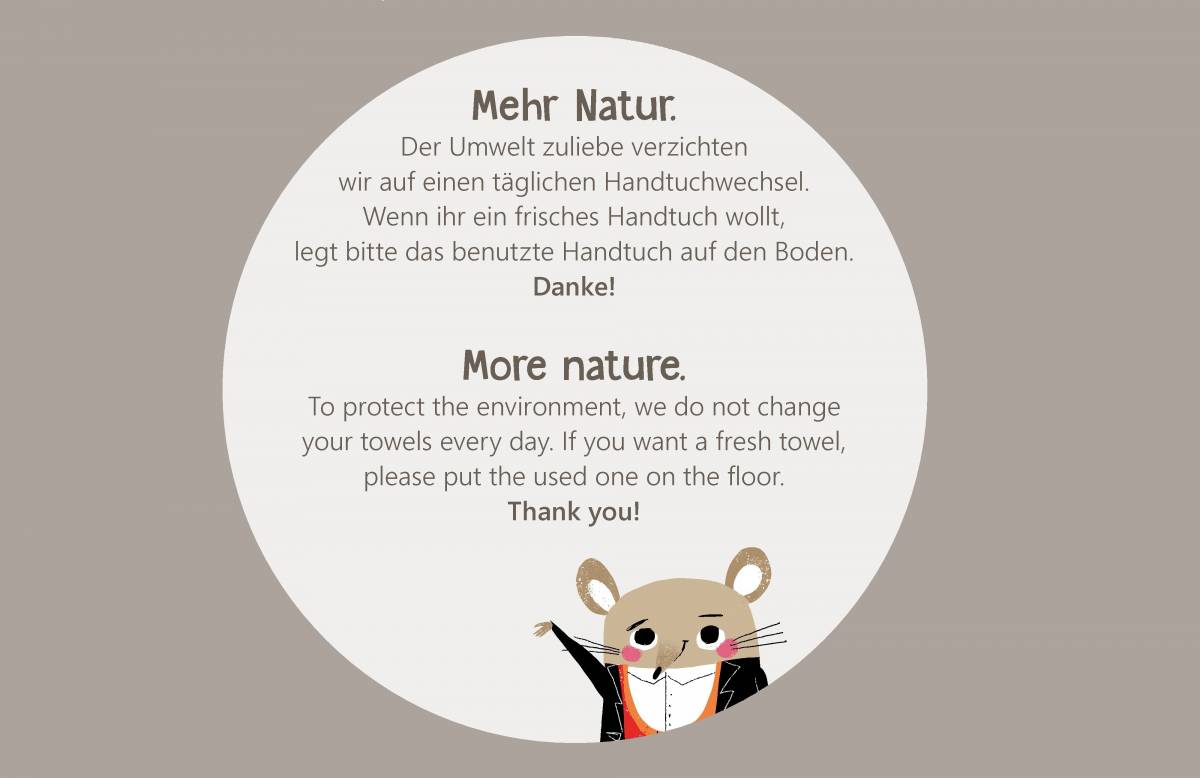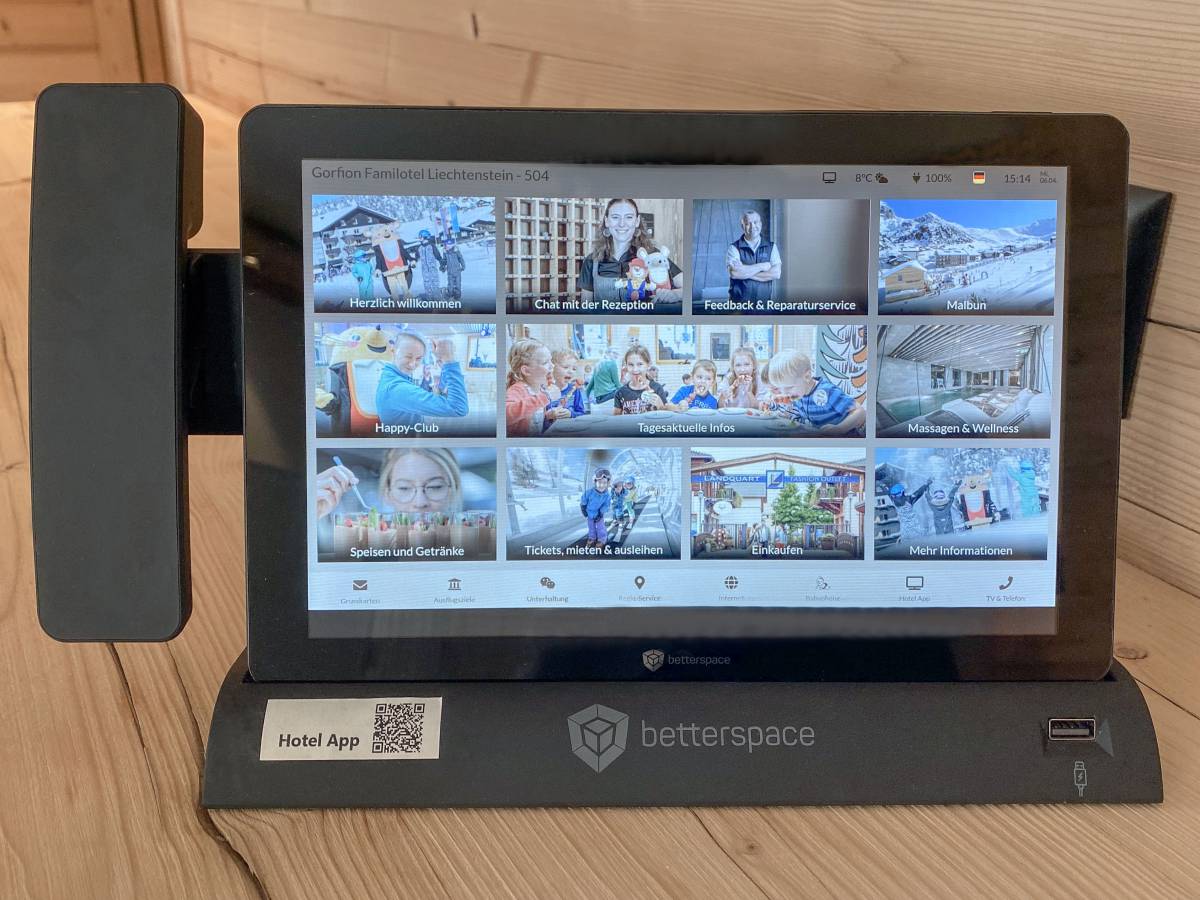 The digital guest folder 
On the guest tablet in their room, our guests will find all the information they need about the hotel, but also about Malbun and Liechtenstein. The advantages are obvious:
Up-to-date information, ready to hand at any time
We save paper and printing costs
We save on staff resources, which we are happy to use elsewhere for the benefit of our guests.
Easy communication with the reception
Plastic avoidance
Whenever possible, we avoid plastic.
Vanity set made from 100% recycled paper
Bamboo drinking straws
Drinking water station at the buffet and water carafes in the room
Whenever possible. we avoid plastic bottles
Avoiding disposable plastic tableware
Unpackaged, homemade biscuits with coffee
Sensitisation of suppliers or appropriate selection of suppliers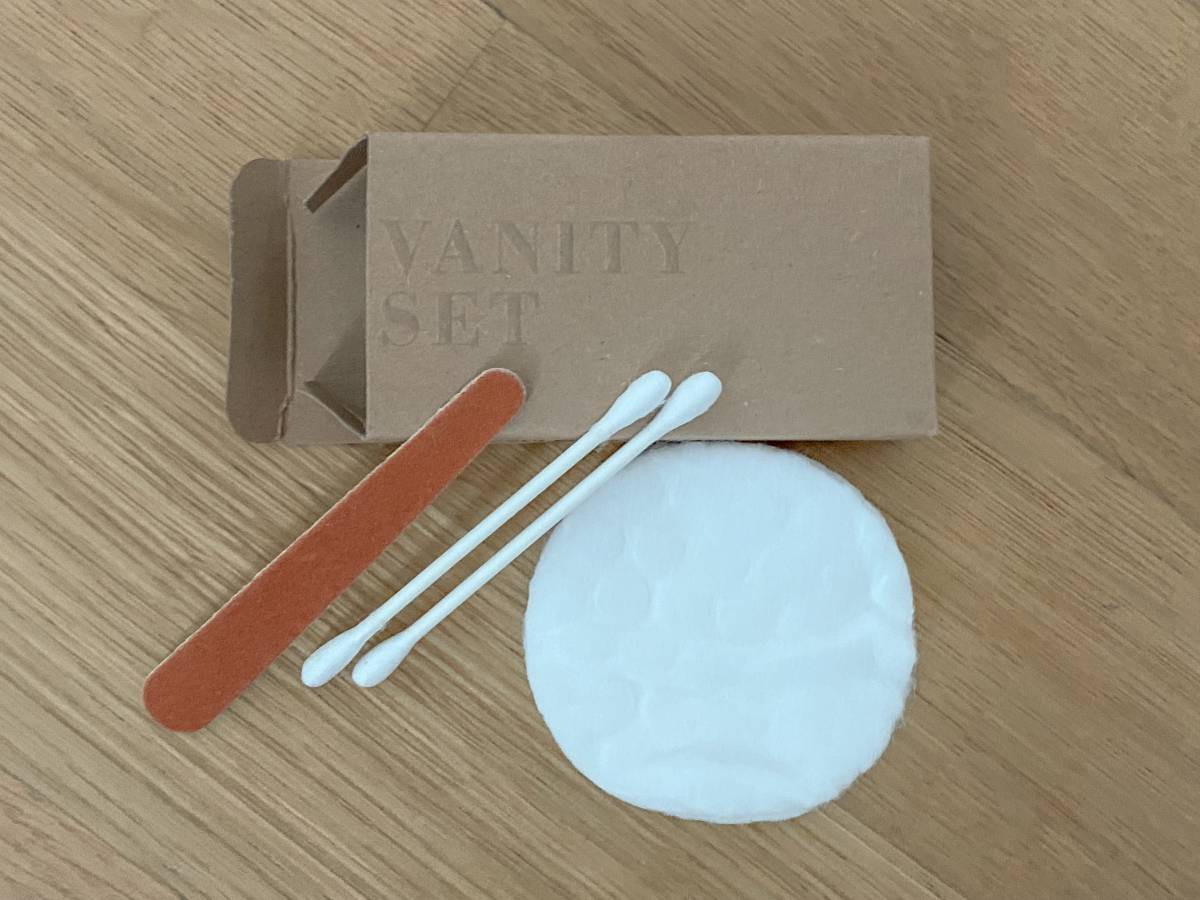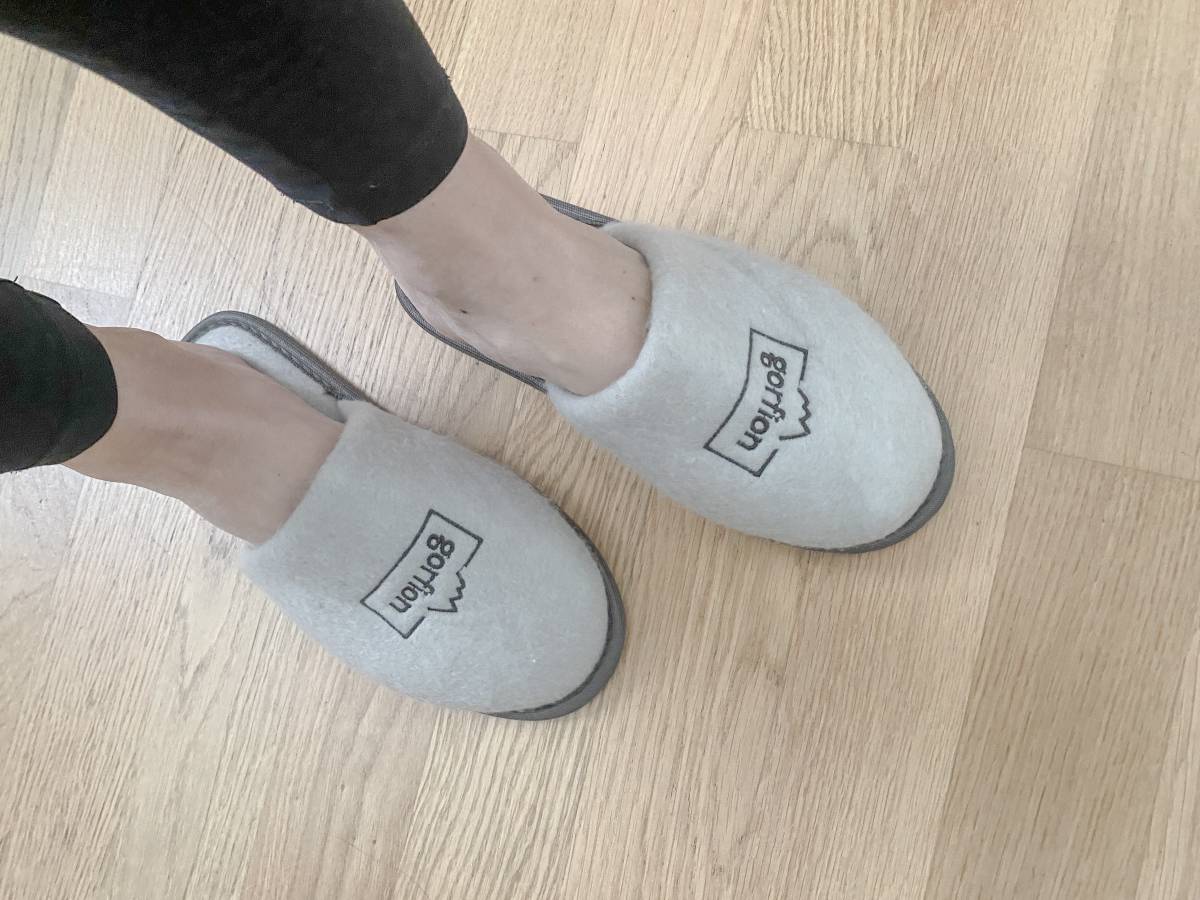 Our bathing slippers for adults
They come in an alpine look, so they fit like a lid on a pot in the Gorfion. And they are not only beautiful, they are also comfortable and good for the environment:
Made from reused recycled felt material, which also keeps ladies' feet nice and warm
With durable anti-slip natural rubber sole, for the necessary grip during your stay in the indoor pool
With sustainable paper band, completely plastic-free
Regional Swiss supplier
Of course, we'll be happy if you like the new slippers so much that you take them home with you.