Full board in the Hotel Gorfion
Toque-level cuisine for connoisseurs
Our chef and his crew are always on the lookout for the best suppliers in the region to delight you with fresh, seasonal and regional food. Show and Chi-Chi have no place in our kitchen. Rather, we focus on honest, casual dishes, freshly and gently prepared, creatively and beautifully served. Accompanied by a fine glass of wine from our very well-stocked wine list. To give parents enough time to celebrate the five-course gourmet menus at their leisure, childcare is open until 8:30 pm.
The culinary journey at the Gorfion starts with a lunch snack on the day of arrival and ends with breakfast on the day of departure.
Full board at toque level
Kids all in with breakfast buffet, lunch buffet, afternoon snack buffet, dinner, ice cream with lunch and dinner, two types of syrup/juice in self-service during meals and during the opening hours at the bar and in the children's club
Abundant breakfast buffet with products from local producers, freshly prepared egg dishes on order
Lunch buffet with Malbuner Water and two kinds of syrup/juice in self-service
Afternoon snack buffet with regional products, Malbuner Water and two kinds of syrup/juice in self-service
5-course evening meal or themed buffet including Malbuner Water and two kinds of syrup/juice in self-service
Seasonal fruit
Consideration of food intolerances or pregnancy. Please inform us of your needs before you arrive.
Daily freshly prepared baby porridge with meat/vegetables from the region.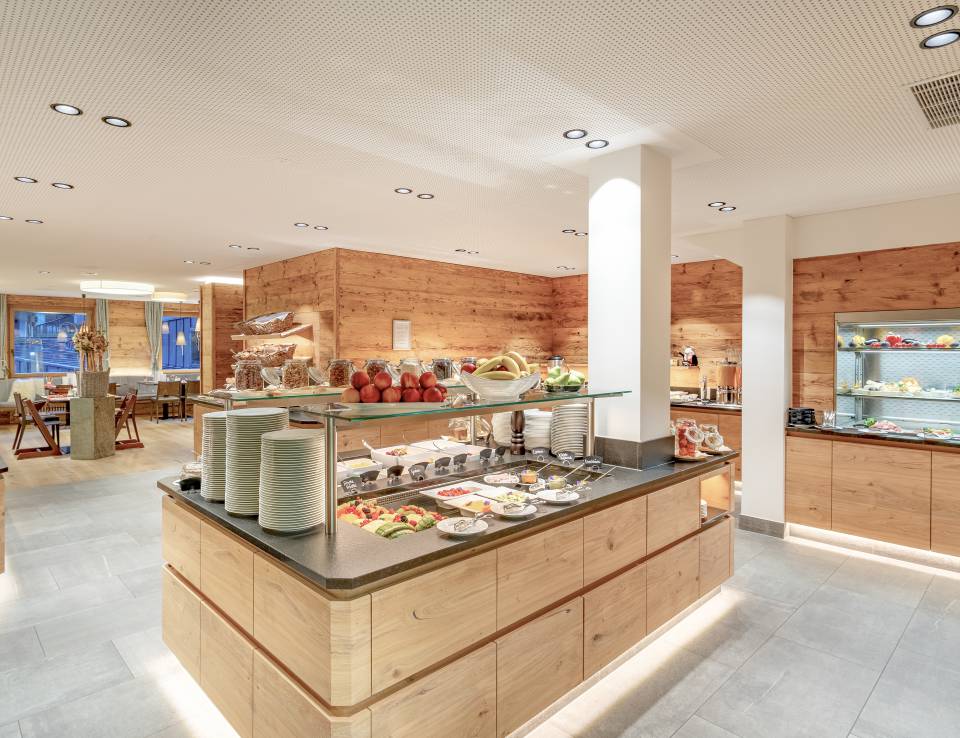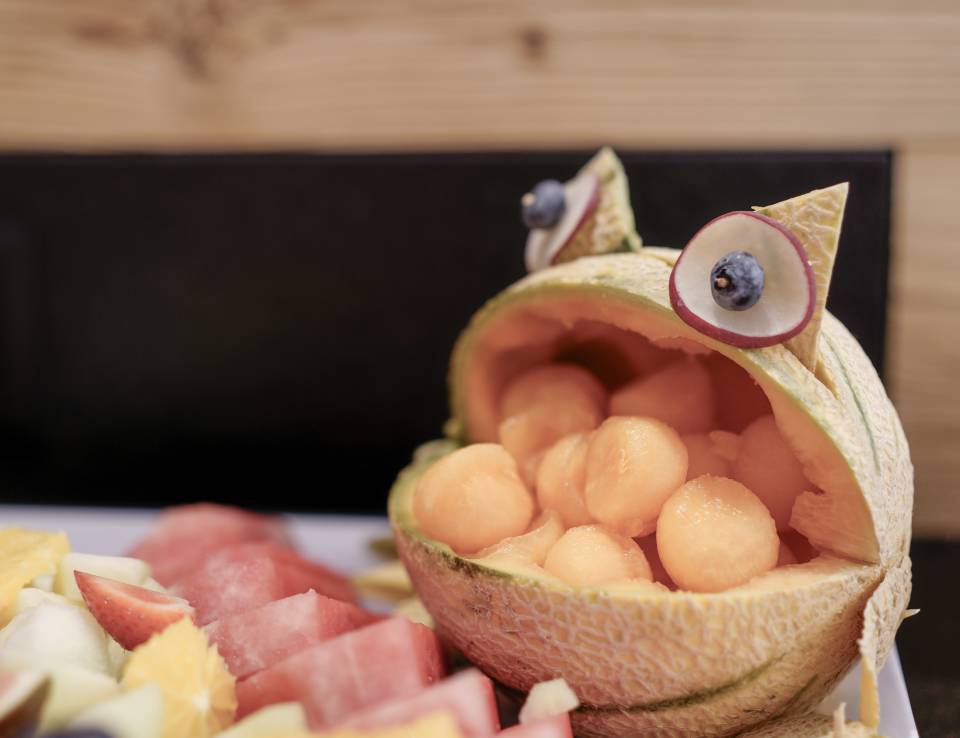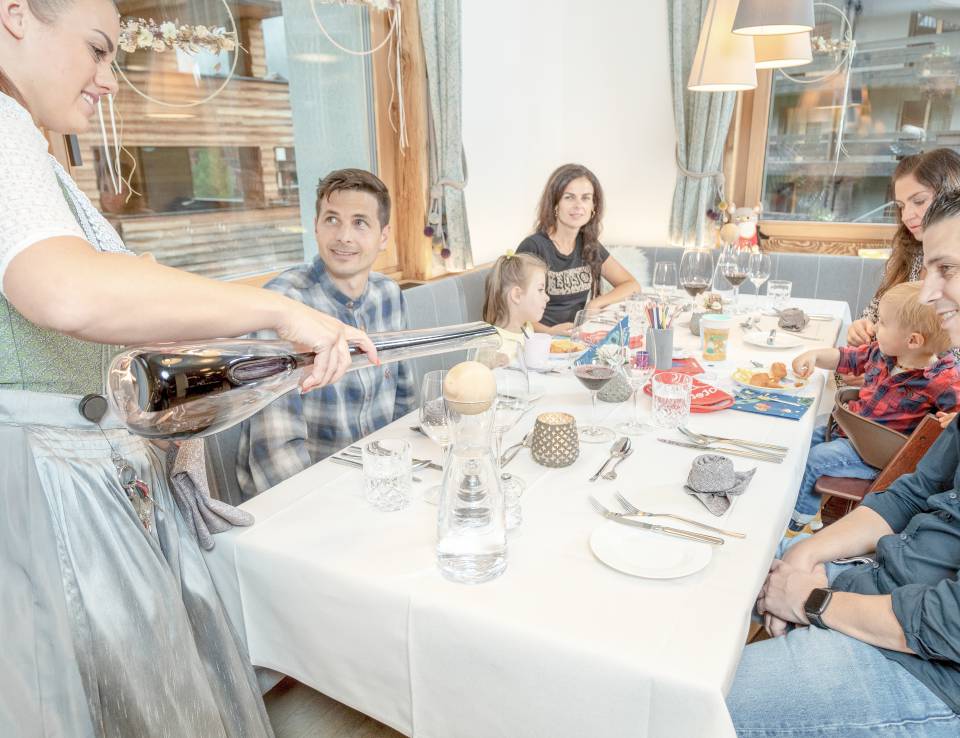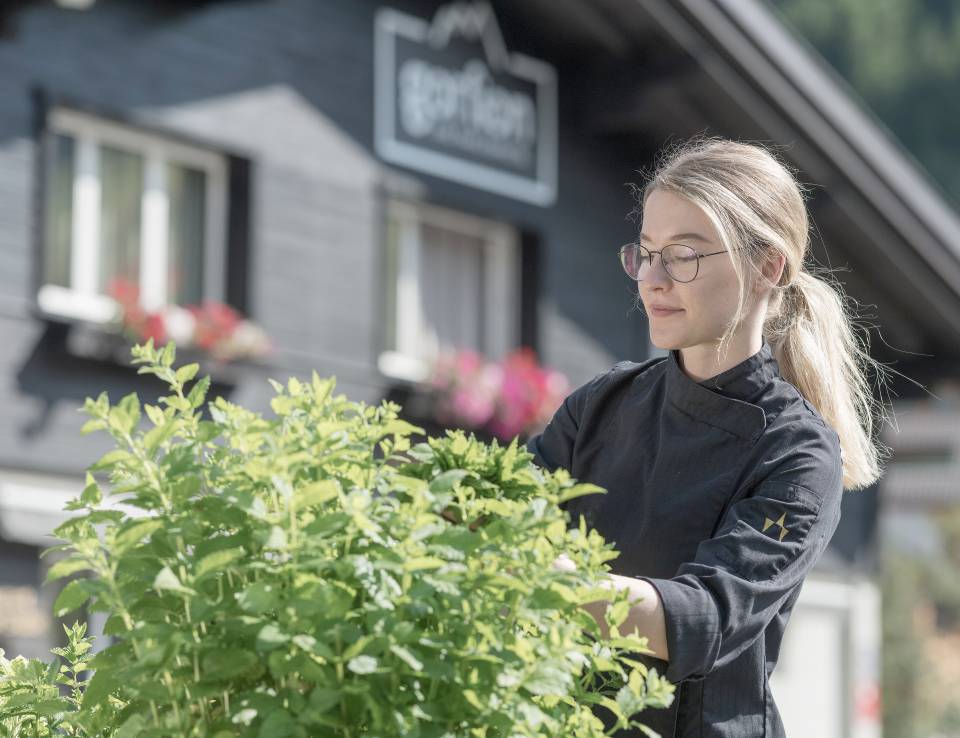 Opening hours for our full board guests
Breakfast buffet
: 7.30 until 10.00
Lunch buffet
: 12.00 until 13.30
Afternoon snack
: 15.00 until 16.30
Dinner
: 18.00 until 20.30
During restaurant opening hours, you are welcome to help yourself to the mineral water, water and syrup/juice bar. When the restaurant is closed, you are welcome to ask our service staff for free syrup/juice for your children.