Gourmet experiences in Malbun
In the 4-star Hotel Gorfion, you will experience gourmet pleasures …
Gourmet Restaurant Malbuner Stube:
Opening hours, reserve a table, Menus
Full board: Breakfast buffet, lunch buffet, afternoon snack, 5-course evening meal, seasonal fruit and much more
Alpine pleasure
Regional ingredients & high quality
During the alpine season, we get milk, cheese and yoghurt from the nearby Alp Pradamee. All year round we are supplied by Bangshof Ruggell with eggs from happy - as free-range - chickens and cheese from milk from Liechtenstein cows.
Every day we are supplied with fresh salads, fruit and vegetables by the Kesseli company in Gams. We get our potatoes from the farmer Stingl from Liechtenstein. In summer we pick our herbs fresh from our own raised beds.
Fish are fished in local waters or sustainably farmed in Switzerland. And for treasures from the sea, our chef relies on tips from the specialists at the Swiss company Bianchi.
When it comes to meat, our head chef trusts completely in the network of the Ospelt butchery from Schaan.
We source our ice cream from the Swiss producer Emmi. The ice cream is made from Swiss milk and is palm oil-free.
Our high-quality oils and balsams are sourced directly from the Vorarlberg producer Lenz.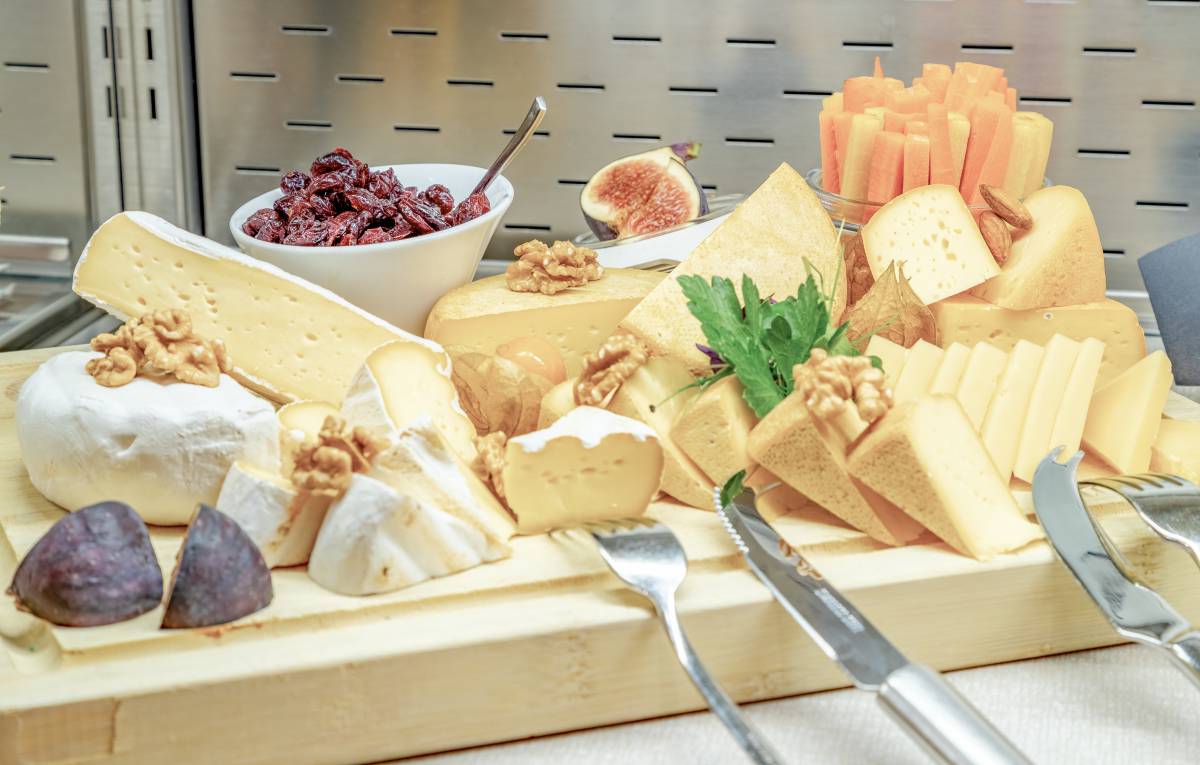 Fine enjoyment is included!
Restaurants Garselli & Valüna for hotel guests in the Hotel Gorfion
Exceptional is our standard here – with the full board as well, which offers true gourmet pleasure. Great connoisseurs will be delighted.
There are varying child-friendly offers at the extra buffet station – fresh and homemade such as burgers and tasty pasta dishes. For holiday pleasures with lots of "yum!"
Our kitchen team is happy to cater to special needs: If you need special meals due to food intolerances or pregnancy, please inform us before your arrival.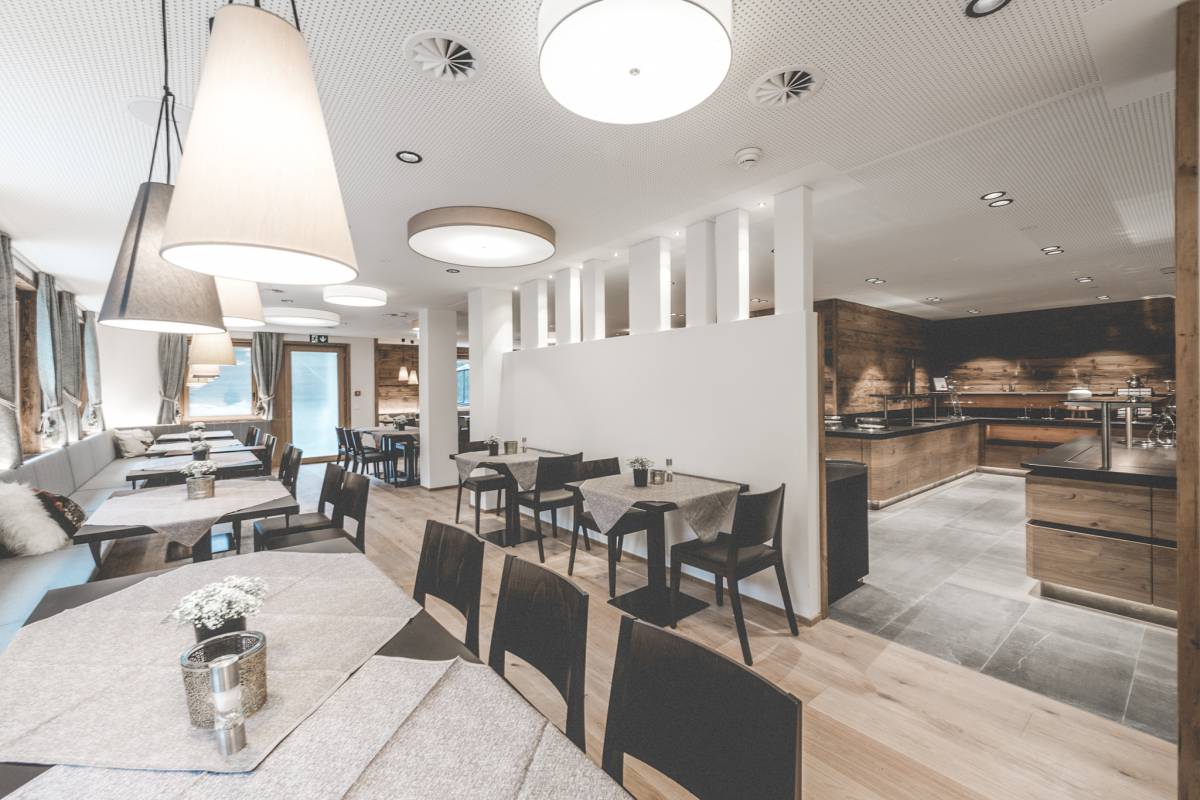 Lifestyle in the fireplace bar
To get in the mood for an enjoyable evening
Cheers to holidays in Malbun! With its modern chalet style, the Fireplace Bar is the cozy meeting point in the Family Hotel Gorfion to get in the mood for the evening menu with an aperitif and to enjoy the end of the evening.
In winter, the open fireplace crackles in a relaxed fashion and emphasizes the relaxed Liechtenstein lifestyle. 
When Malbun is clad in its winter cloak, we turn our terrace into a snow bar for cool drinks with the snowy backdrop of our Malbun High Valley.