Spend excellent holidays
Our awards, certifications and memberships
Für uns persönlich ist es die grösste Auszeichnung, wenn unsere Gäste zu Freunden werden. Natürlich freuen wir uns aber auch über die Würdigungen von unabhängigen Bewertungsportalen und Fachpublikationen. 


HolidayCheck Special Award 2021
Every year, the popular rating and booking platform HolidayCheck, which is particularly popular with families, sends us the annual results. We are so happy to have an overall rating of 6 out of 6 points and a recommendation rate of 100%! We also received the HolidayCheck Award for the first time and are therefore one of the most popular hotels on HolidayCheck. This award and the numerous positive entries confirm our philosophy: More nature. More heart. More pleasure. Of course, constructive criticism also helps us to develop and improve.
Tripadvisor: Travelers' Choice Award 2020
Tripadvisor's Travelers' Choice Award is given to accommodations, attractions and restaurants that regularly receive great travel reviews from their guests and are among the top 10% of companies on Tripadvisor. We understand constructive criticism as an incentive to get better and better.

More about Tripadvisor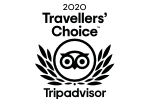 Booking.com: Traveler Review Award 2021
We have received an email from Glenn Fogel, CEO of Booking.com, which we are very pleased about: "Your Traveler Review Award is the recognition of your efforts to offer outstanding hospitality despite all the challenges of the past year. You have worked hard and that has helped your guests get the most out of the trips they have been able to take. Your exceptional review results show how much they appreciated it - just as we did."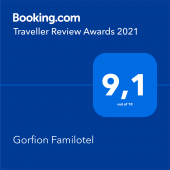 Hotel barometer
We let our guests rate us and compare ourselves with other hotels. We are very happy to receive regular top ratings of over 90 percent.
4 stars for your comfort
Be our guest in the only four-star hotel in Malbun.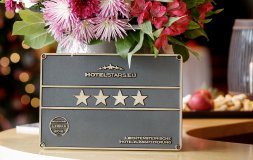 4 Familotel Happy Crowns
Familotels supplement the well-known star classification with the happy crowns and are oriented entirely towards the needs of families and children: With us, every guest is a king - and that is why we honor the equipment and the range of services, guest satisfaction and service quality with happy crowns.

More about Familotel

Swisstainable
We are "swisstainable".
From "hidden champion" to sustainability leader: We have been living sustainability for years. But many do not know that. The new sustainability strategy of Switzerland Tourism (ST) and the tourism industry is intended to change this.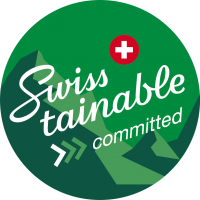 Family Destination
The Family Destination seal of approval distinguishes holiday resorts and holiday destinations that tailor their offerings to the needs and wishes of children and their accompanying persons. For successful family vacations from A to Z.
As a top family hotel, the Gorfion Familotel Liechtenstein makes a valuable contribution to the award of Malbun as a family destination.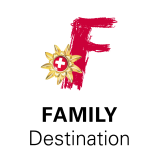 Swiss Family Hotel & Lodging
The Gorfion is one of the best family hotels in Switzerland: children can still be children here and parents can also find time for themselves.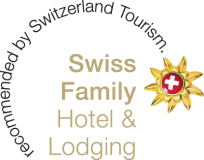 Top Family Hotel
We are very proud to have received the "Top Family Hotel" certification from hotelleriesuisse.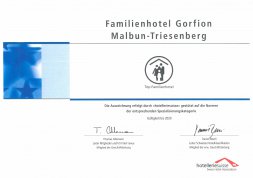 Liechtenstein Tourismus
The purpose of Liechtenstein Tourism is to ensure that Liechtenstein is marketed as a tourist destination. We are grateful for the very good cooperation with Liechtenstein Tourism.