Relaxed vacation
Special times - special measures
We care about the health and safety of our guests. Various protective measures guarantee a relaxing holiday - despite Corona. However, we do not lose sight of the hospitality and warmth and we guarantee you as before: More nature. More heart. More pleasure.

We will continuously adapt our measures to the offical requirements. You can be assured that we will not only base our measures on what is officially necessary but will do everything we can to ensure you can enjoy a safe and protected holiday.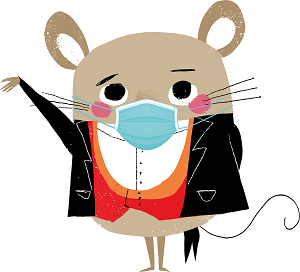 Flexible cancellation policy
Due to the current situation we have adjusted our cancellation policies so you can plan your holidays at the familotel Gorfion without worries. Valid for stays in the whole summer season until April 3, 2022.
Up to 28 days before arrival you can postpone or cancel your stay free of charge without giving a reason. Thereafter, the general cancellation conditions according to our terms and conditions apply.
Up to 2 days before arrival you can postpone or cancel your stay free of charge:
if the country of residence orders a travel warning or quarantine order for those returning from Liechtenstein on or after the 28th day before arrival. If the travel warning or quarantine order was issued before the 28th day before arrival, the right of cancellation in accordance with the above paragraph applies.

if you or a fellow traveller is Covid-19 positive. The test result must be submitted to us with binding effect.

if you or a fellow traveller must be quarantined. The corresponding order must be submitted to us with binding effect.
In the event of a cancellation the deposit paid (less any retained charges by credit institutions) will be credited to the guest's account or refunded upon request. The costs of the money transaction (e.g. transfer charges) shall be borne by the guest.

General terms and conditions
Link to Travel insurance
Our safety measures
Everything at a glance
General
The 3G rule applies in the hotel, restaurant and on the terrace from the age of 16 in addition to the existing strict protection concept. This means that we are only allowed to receive guests who are either recovered, vaccinated or tested (antigen test max. 48h before arrival, PCR test max. 72h before arrival with regular follow-up testing). Of course, 3G also applies to our employees. Read more
Possibilities for testing are available in Malbun on Monday, Wednesday, Friday and Saturday
Conscientious hand hygiene
Ongoing control, cleaning and disinfection of surfaces, especially of neuralgic areas.
Sensitization and training of all employees
You can purchase masks, multifunctional wipes (with BAG-compliant filters) and small disinfection bottles in our hotel shop.
Large number of disinfectant dispensers
Daily room disinfection through cold fogging in public areas.
We clean and disinfect our rental items (prams, etc.) after each return
Choose from over 500 newspapers and magazines on our hotel app
Training of a person to become a risk manager - microbiological contamination
Spa
The minimum distance of 1.5 meters must be kept in the swimming pool and sauna area.
Masks are mandatory for massages.
Restaurant/Buffet/Bar
The specified maximum number of people per table is observed. Where necessary, we place plexiglass partitions.
Hand disinfection and mask obligation (from Saturday, 28.8.) when using the buffet
During the high season (depending on the occupancy), the fireplace bar is exclusively available to our hotel guests.
Child care
Child care by age group: We will have different rooms available, but we will move outdoors whenever possible.
Daily room disinfection and disinfection of toys through cold fogging
Parents are allowed to enter the children's club with mouth and nose protection and prior hand disinfection. Please also note the maximum number here.
We ask for your understanding that sick children are not allowed to play in our Happy club. If you or your children are ill, please contact our reception team by phone so that we can help you.
Malbun
Important information on the general safety measures in Malbun (entry to the country, public transportation etc.) can be found here.
For a carefree time
With the variety of new measures that we implement with full responsibility, personal responsibility and common sense are also required. We therefore ask you, dear guests, to comply with the regulations and in particular with the minimum distance of 1.5 meters. Together, we will do it.

We look forward to you placing your trust in us even in these turbulent times. Follow us on Facebook and Instagram so you are always up to date. If you have any questions, do not hesitate to contact us, we will be happy to answer them!