Splash & relax
Wellness in the Hotel Gorfion in Liechtenstein with swimming pool and sauna
And splash again! Herr Gorfion, our mascot at the Family Hotel Gorfion, is always around for water fun. Babies and toddlers love him!
And the parents are happy! Kids turn into Malbun mermaids or dolphins in the hotel swimming pool. And mum and dad have an adults-only wellness retreat in the sauna area. Our focus is on "splashing & relaxing" - but also take a look up: The modern ceiling architecture made of untreated wood is extraordinary in the renovated swimming pool area. 

Swimming pool and sauna opening hours:
Indoor pool daily 8:00 am - 9:00 pm
Sauna daily from 14:00 am -9.00 pm, on request we turn on the sauna earlier
For water fans
Our swimming pool area
Heated indoor pool with water fall, massage jets and counter-current system: Swimming is twice as much fun with the panoramic view of the mountains. The waterfall and the massage jets delight our bigger guests and are a great "toy" for the kids. The counter-current system is a highlight for athletic swimmers. 
Baby pool with a small slide. Water adventures for the very smallest guests. Splash and laugh in the water with mama and papa. And toddlers scream with pleasure on the slide.
Children's pool: Herr Gorfion pours water at the push of a button while children have fun in the ankle-deep water. 
Water toys: you can stay in the water forever with bucket and shovel. A box with water toys awaits the children.
Floating lounges: For gentle swinging and relaxed dreaming.
Outdoor area with lounges for sunbathing and cooling off.
Learn to swim, relaxed
New from summer 2022: Swimming courses at Gorfion

Swimming course for children from 4 years
Learning to swim is best in a relaxed atmosphere. Our trained and certified swimming instructors accompany your children during their first experiences in the wet element and teach the children the first controlled swimming movements. This way you can combine the beautiful with the useful. This course is aimed at beginners and slightly advanced swimmers and is deliberately held without parents. You can use the free time together for yourselves, your children are in the best hands with us.

Baby swimming from 3 months to 4 years
For the smaller sweethearts we offer baby swimming. The aim is to gently familiarise them with the element of water. One parent is present in the water. 


Please book the courses with your room reservation.
Monday to Friday from 7.45 am to 10.30 am (single days can also be booked)
Children's swimming: 45 minutes per session
Baby swimming: 30 minutes per session
Group size: maximum 4 children (no minimum number)
Group course: CHF 18 per child per unit
Private course: CHF 45 per child per unit
During course times, the indoor pool is reserved for our swimming students.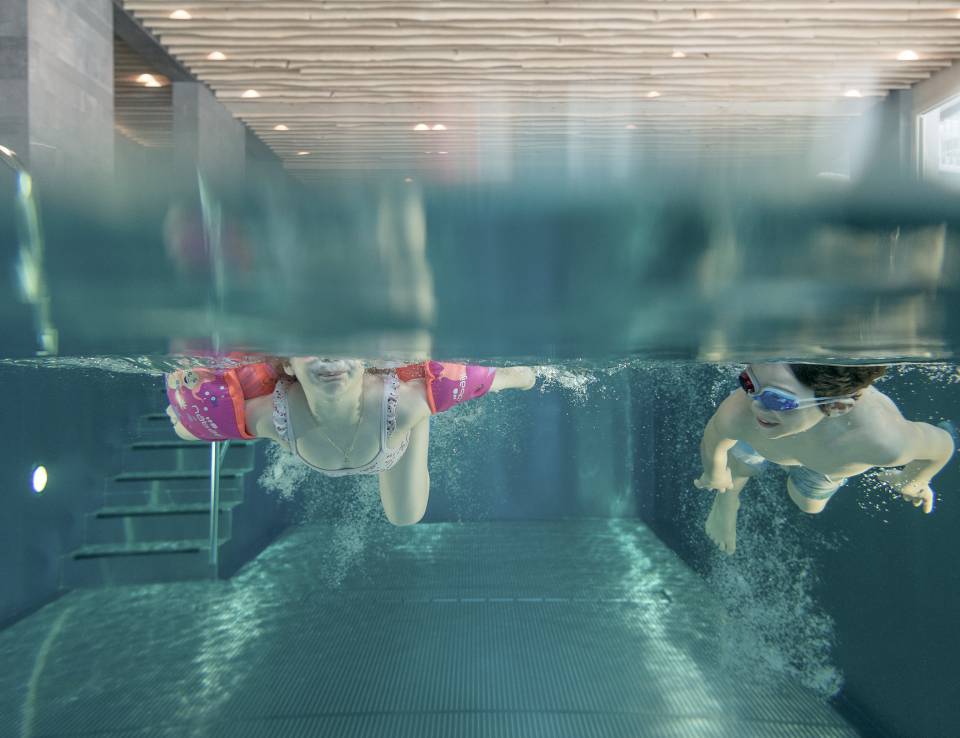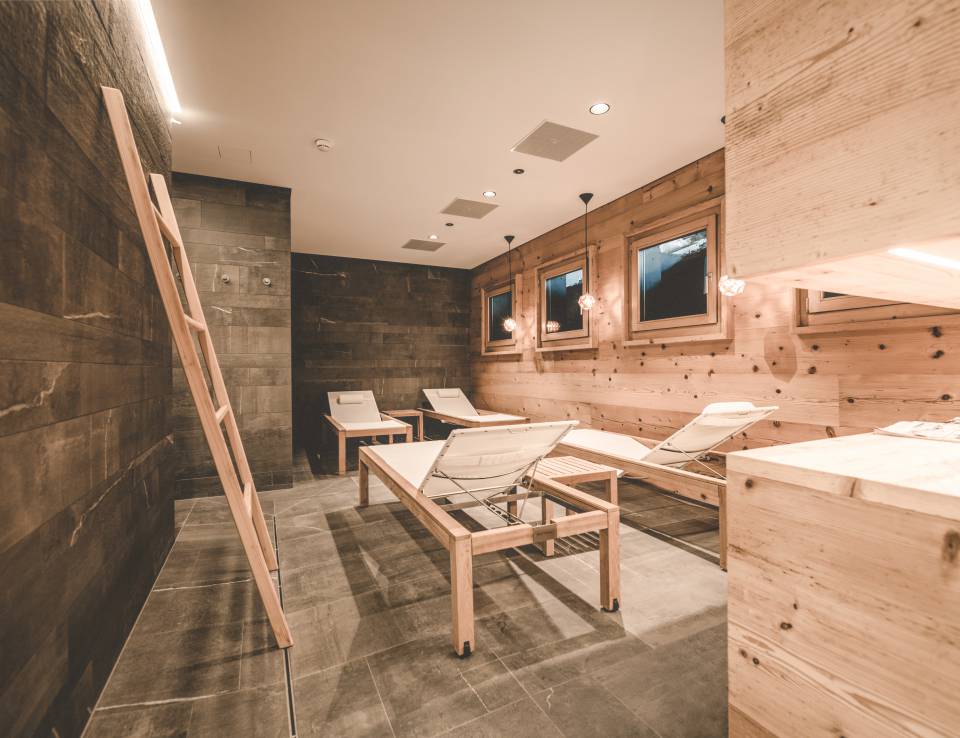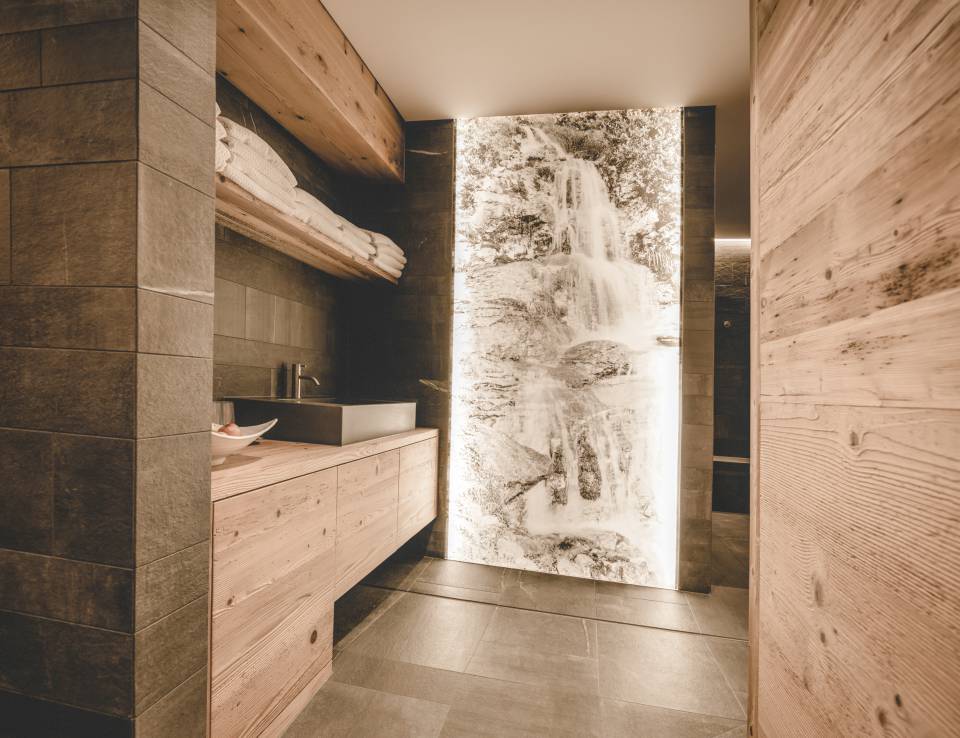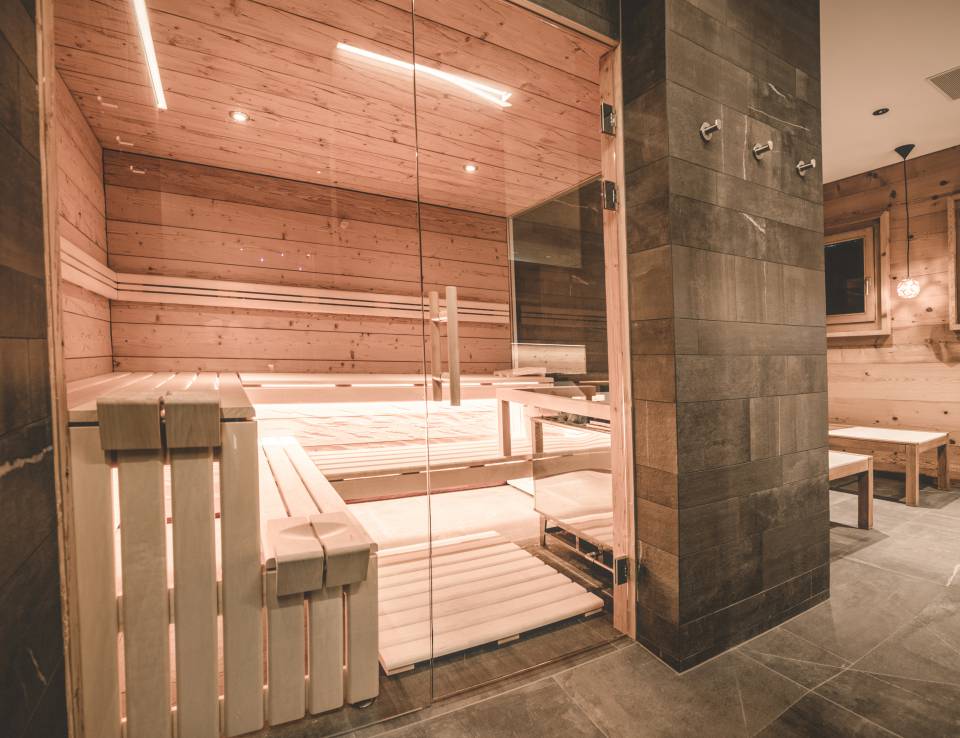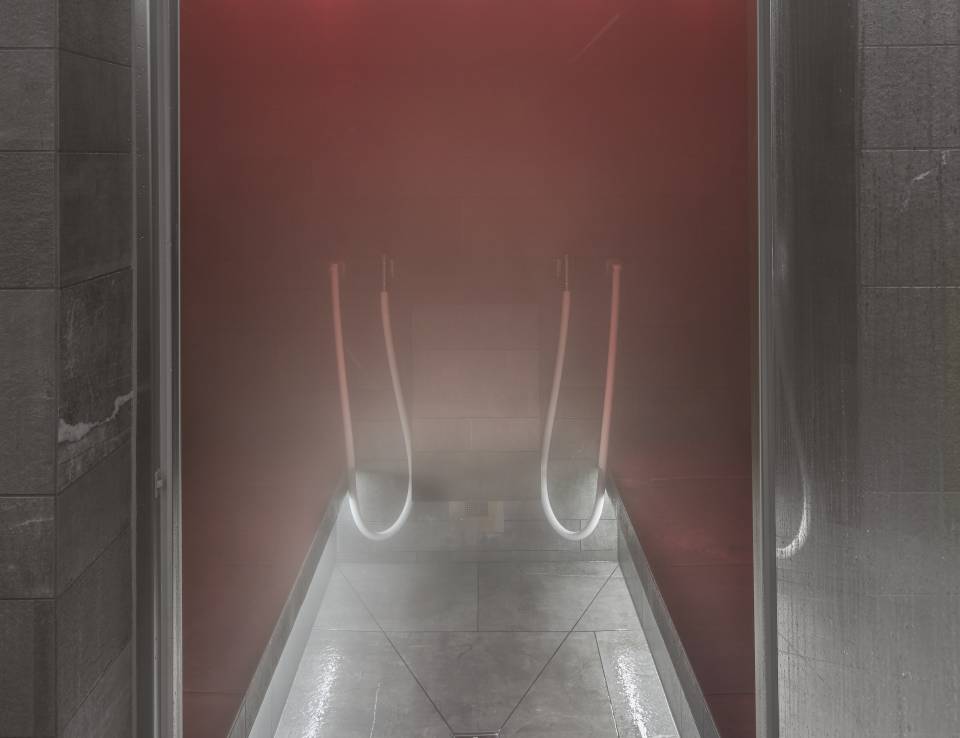 Time for a timeout!
Sauna from 16 years
While the kids are well cared for in the children's world, a small oasis with Finnish sauna and steam bath awaits you. You can enjoy the quiet moments on the lounge chairs between the sauna sessions …
Help yourself to tea, water and fresh fruit in the sauna area.
Would you like even more wellness time during your holiday in Malbun? Then pamper yourself with a massage in the Family Hotel Gorfion. 
Care for a massage?
Do your body and soul good
Release tension. Work on trigger points. Activate your self-healing powers. It sounds wonderful and it is wonderful!. Treat yourself to a massage in our massage studio. 
Classic massages
Foot reflexology
Lomi Lomi Nui - Hawaiian massage
Hot stones
Massage for expectant mums
Kids massage "Mr. Gorfion"
Aroma therapy "Balance"
Enquire about a massage in the Hotel Gorfion before your holiday so that we can plan for you desired appointment.